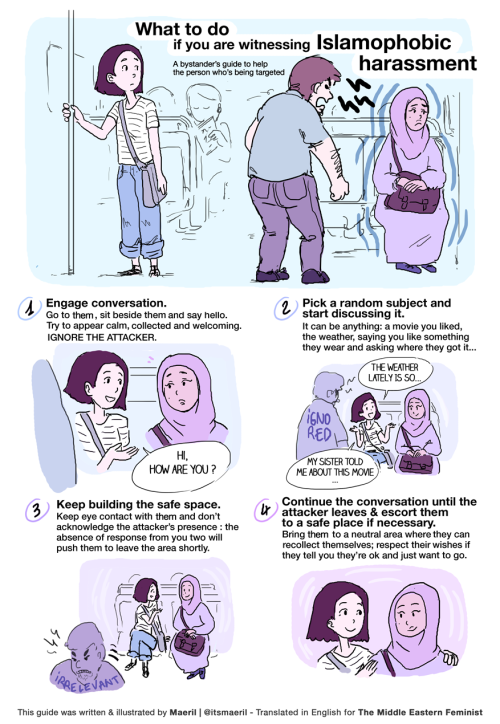 Have you seen it?
It comes quickly, viciously, and without much warning.
If you have been witness to Islamophobia and sat, feeling helpless, there is help for you.
A Parisian illustrator going by the name of "Maeril" has published this how-to guide for those witnessing Islamophobia and want to stop it.
It basically boils down to these steps:
Upon noticing a Muslim being harassed, engage with them, and

ignore

the attacker.
Continue conversation with the harassed, maintaining strict eye contact.
Continue conversation until the attacker leaves, stay with the person until they say they are okay.
Needless to say, this can be expanded to any sort of street nonsense you see going on.
NOW GO OUT AND RALLY!